Friday & Saturday 8:00 am - 4:00 pm
The estate and grounds are loaded with Western and Native American furniture and art treasures!  Custom and grand scale furniture includes a festive Western dining room set, an enormous leather sectional, custom king bedroom set, big buffets and bookcases, a metal console table with custom arrow legs and cross bow stretcher, willow wood armoire, arm chairs, two fabulous leather sofas, mesquite benches, stag horn furniture and lamps, drum tables, accent tables, and plenty o' patio furniture!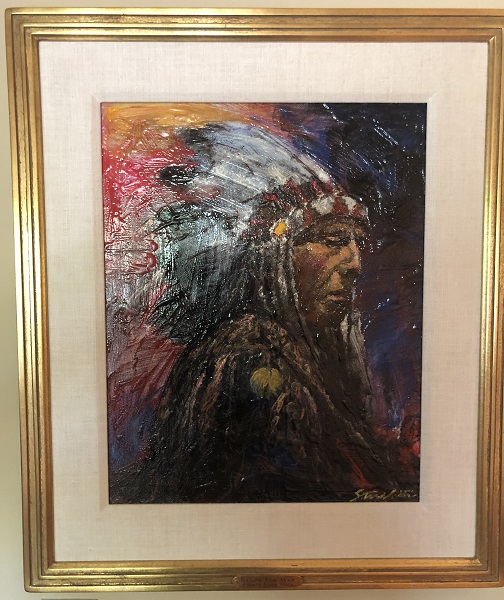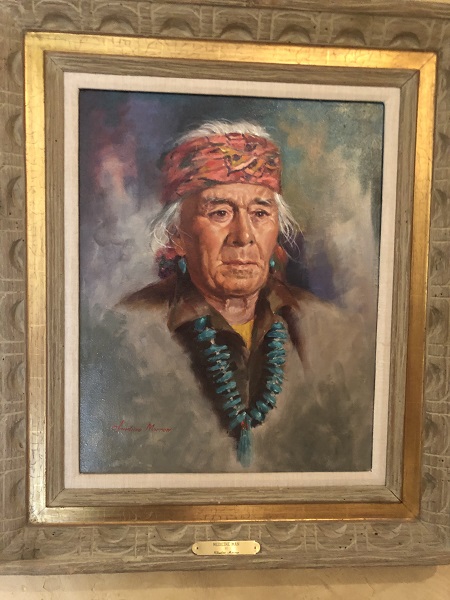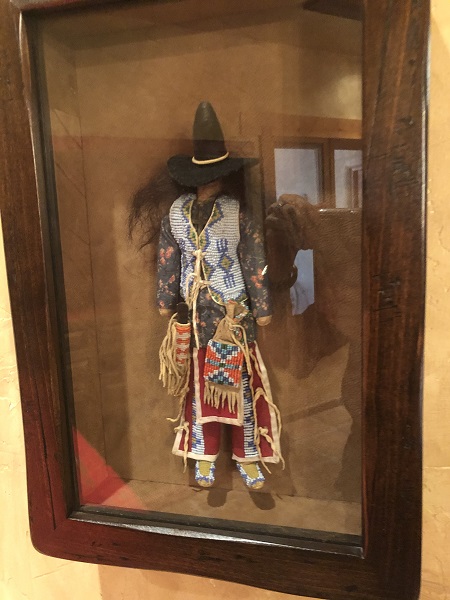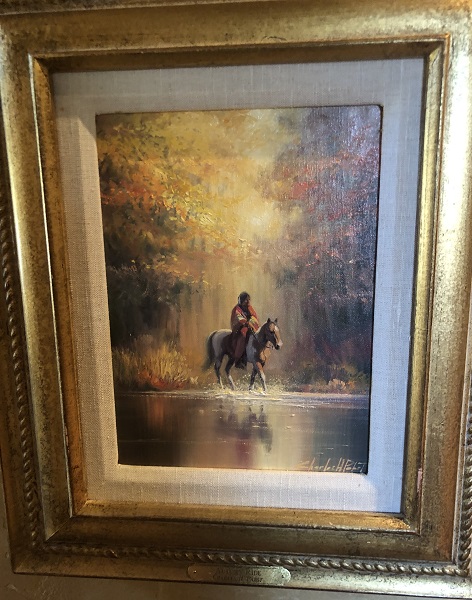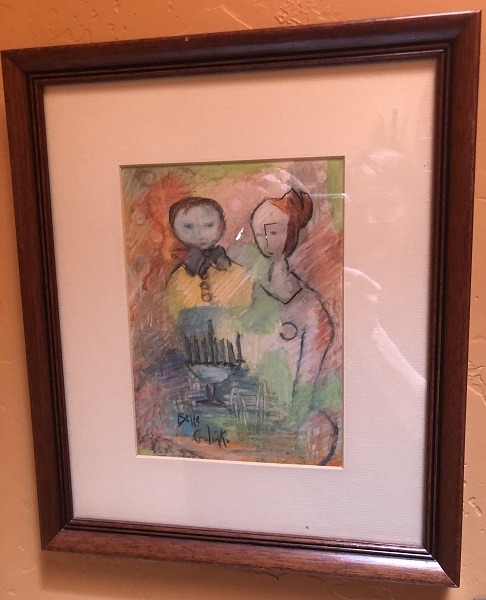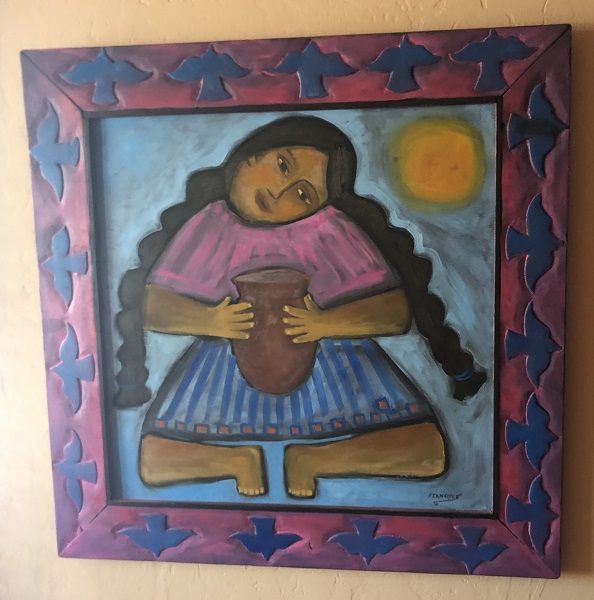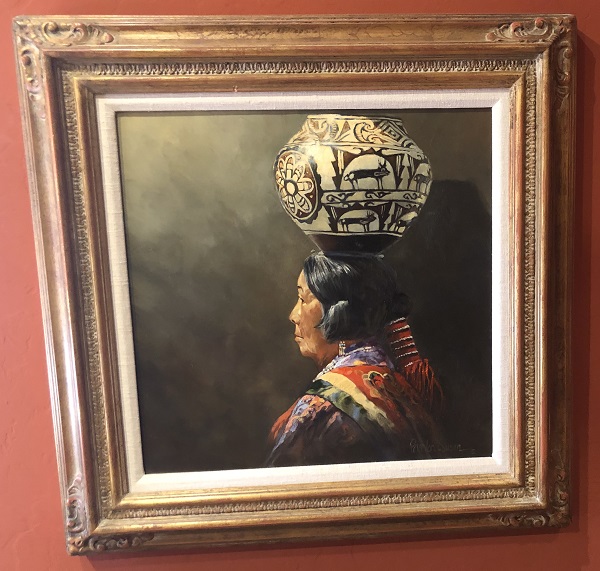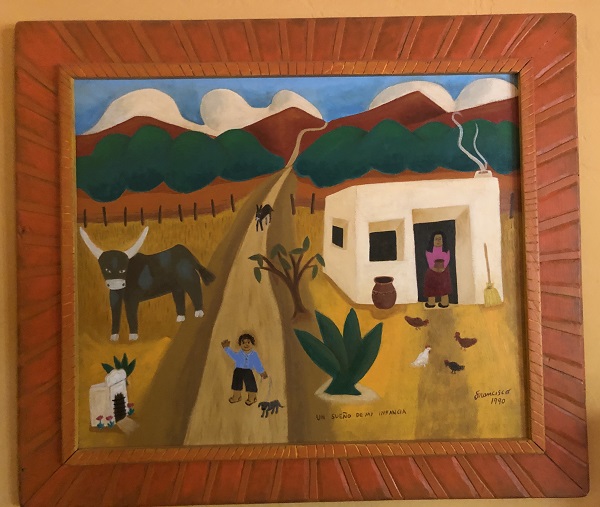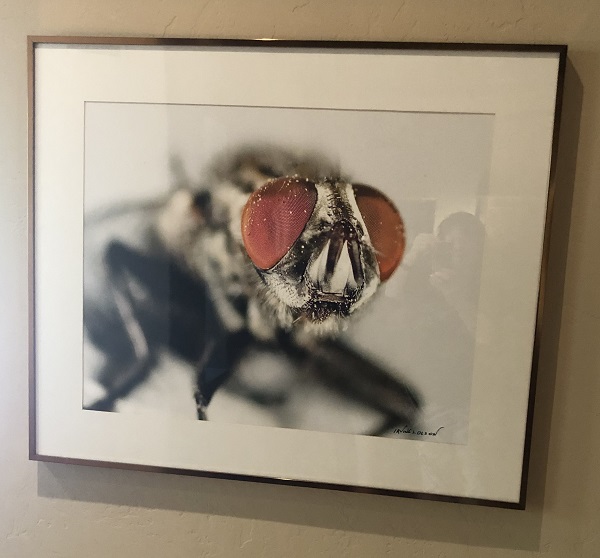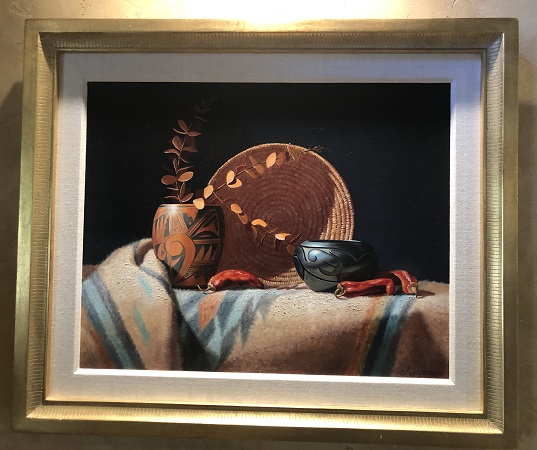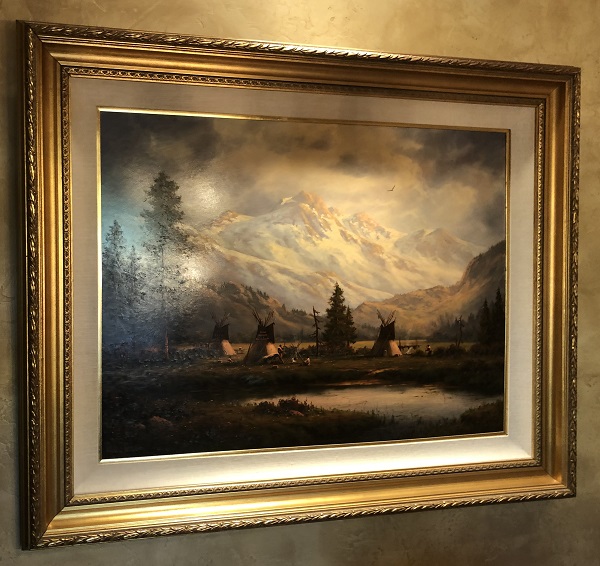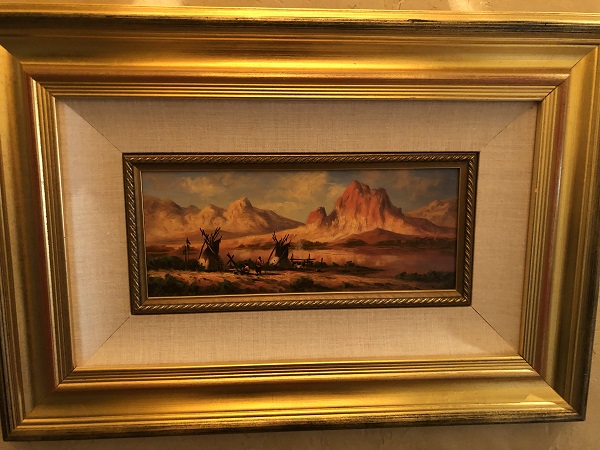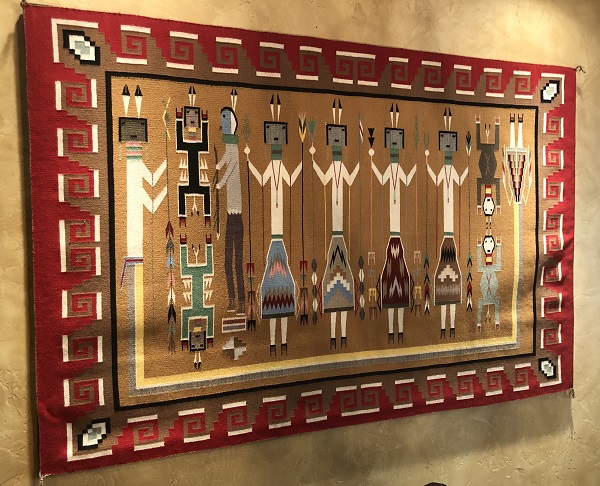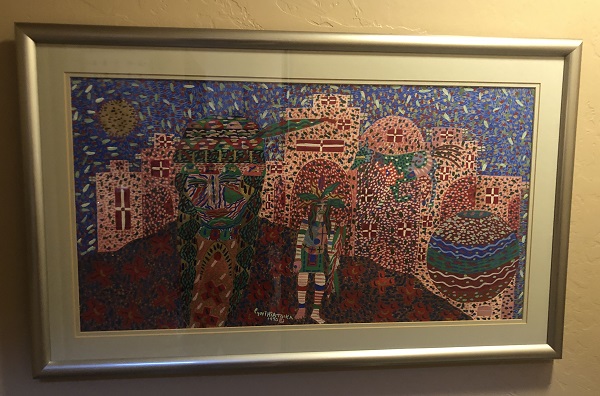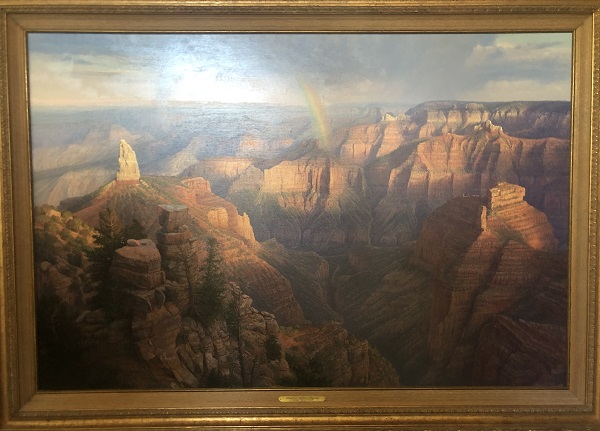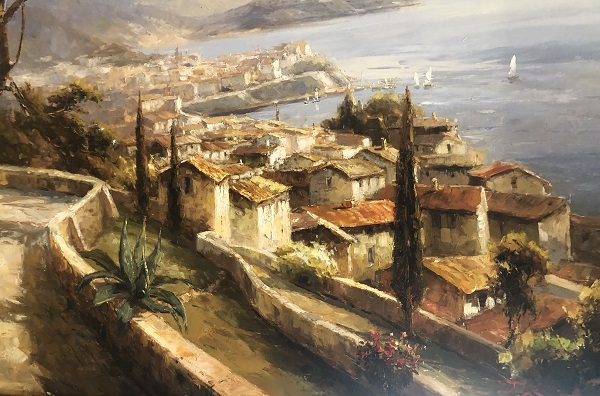 But this sale is about the Art of the West, and we have the Best! Ars Longa, vita brevis.  Translate this phrase and get 10% off on all original wall art by artists Edward Borein, Hugh Cabot, Claudine Morrow, Charles Pabst, John Nieto, Heine Hartwig, Susi Nagoda-Berquist, Francisco Franklin, Dirk Van Driest, Sue Kryzston, Pat Skiba, and Inglesias Senz, and Santos Barbosa.
If you have a taste for the 3-D, we have a fine collection of sculpture by Greeves Schaefer, Russell, Mene, Unger, and a polychrome bronze by Henry Andrew Jackson showing John Wayne as Rooster Cogburn from "True Grit." Native American pottery includes Hopi, Mata Ortiz, Navajo, and Acoma by recognized artists Michael Kanteena, Bernadette Track, and others.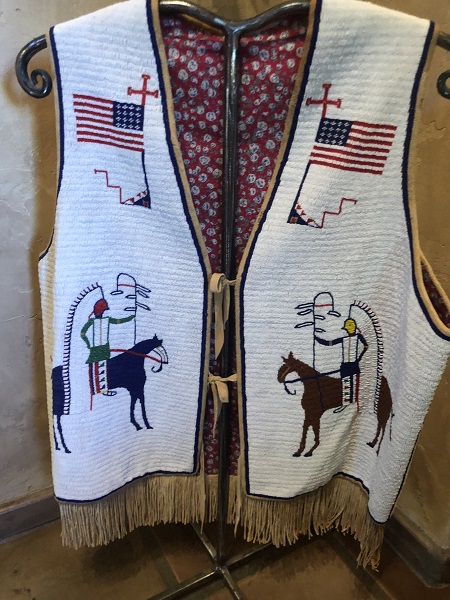 The collection of Plains beadwork will make you glassy eyed.  Textiles, we've got you covered.  Say "Yay" to our exceptional Yei rug by Marie Brown Shirley, a Navajo Handwoven rug in a Germantown revival pattern, or think big with our 12 x 14 Dhurrie rug.
The kitchen has Villeroy & Boch china, crystal, pots, pans, and the usual assortment of kitchenalia. We are fortunate to also have a Napoleonic Sevres Imperial Gold bees tea set. There is a fun collection of jewelry and diamonds too, should you feel the need to stop, drop, and propose.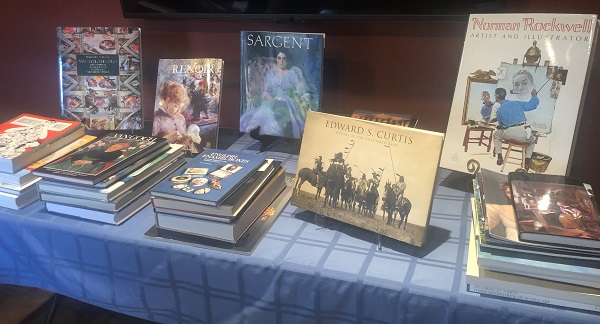 BOOKS! Thumb through a collection of Art and reference books about Edward Curtis, Richard Avedon, and Norman Rockwell.  And the Asian reference books on art and snuff bottles are nothing to sniff about either.  The cookbooks will tell you what to do and when to do it.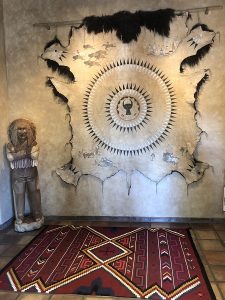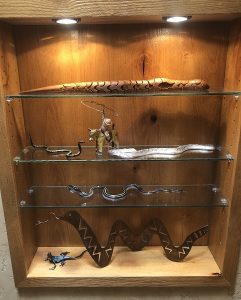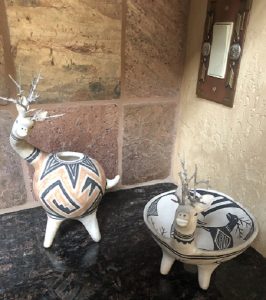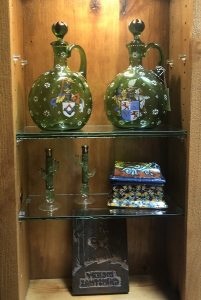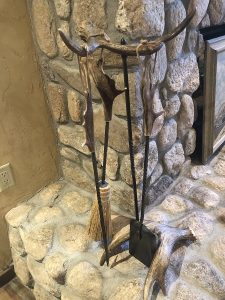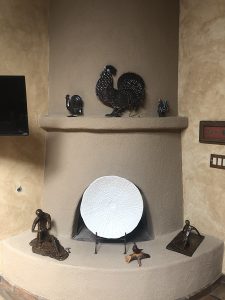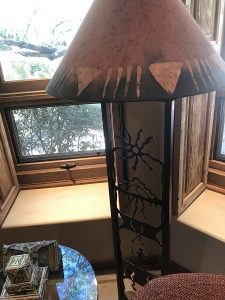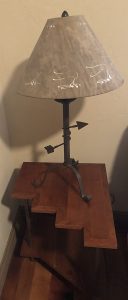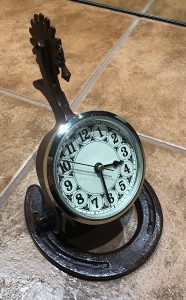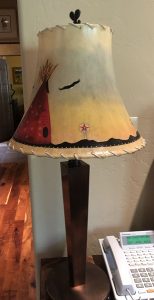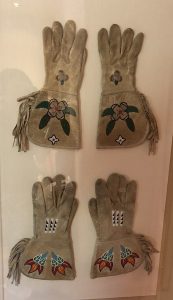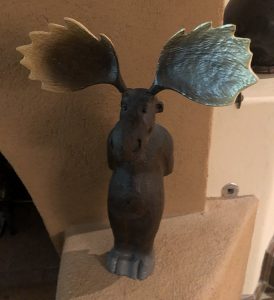 This sale has an exceptional collection of collectibles including talavera pottery, ceramics, gourds, arrowheads, vintage mining lamps and more.  Whether it is a life size carved wooden cigar store Indian or a handsome full sized buffalo hide wall hanging with painted figures, we are here to delight the eye and please the senses. And make a buck.  
We have an extra queen bedroom set and an additional king platform bed, because company happens. Put a flat screen TV in their room too because we have several to choose from!  There is even a 1972 vintage Pong Tele-tennis game.  The good stuff doesn't stop at the door.  Outside you'll find garden art, plants, pottery, and garden furniture.  This is horse property, and our theme is the West, so treat yourself to an assortment of bells, triangles, decorative saddles, vintage wagon wheels, and branding irons that sizzle.  St. Francis is there to maintain the tranquility down by the pool.  We invite you to social distance and try out the patio furniture and admire the water feature. 
It is a pleasure to be back in the saddle and it is a pleasure to present such a fine collection to my fine followers.  You make it happen and you inspire me to raise the bar and I have missed you.  This is one of the best sales we've had in years – and we have had some good years! 
Don't miss It!
Ciao, 
Catherine
(520) 299-4481